Hate to cop to it, but we're pretty much Mr. Autumn man around these parts. And you can keep the Pumpkin Spice everything. It's the clothing, shoes, and other bits of men's style that really cement fall as the favorite season here at Dappered. It's still pretty sweaty out there right now, but one way to get through the dog days is to do a little day dreaming. Here's some of what we're looking forward to seeing, wearing, and experiencing in the cooler months to come…
Boots of all kinds
Sure, Chukkas do great in the warm weather, but fall was made for boots. Clockwise from top left: The Allen Edmonds Higgins Mill in Natural CXL, BR's Chelsea from last year, The Woolrich Yankee, Gustin's Trench boot (currently unavailable).
Outerwear (jackets, topcoats, macs, & more)
Not everyone buys the ol' "Rain, rain go away…" theory on which type of weather is best. Some of us like a bit of variety. And along with the variety comes the opportunity to wear our favorite pieces of outerwear. From casual quilted jackets to refined wool topcoats, Fall is where it's at. Expect new or updated designs from retailers like Banana Republic, UNIQLO, J. Crew, Charles Tyrwhitt, and more. And yes, we'll do a round up in a few months. It's one of the things we look forward to doing the most each year.
There's only one bad thing about the Nordstrom Anniversary sale… that it's mainly filled with stuff used in cooler weather. So you're all excited about a new purchase and then? You have to wait. Well, the waiting won't be much longer now. Hopefully.
Sweating less… in general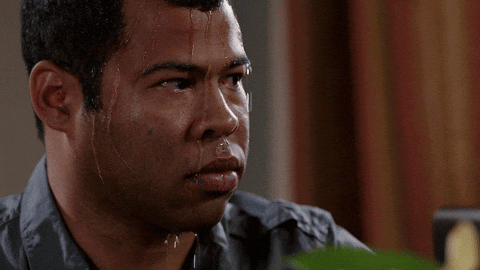 And if you're constantly a pool of sweat now, head here and here for a few tricks to hopefully reduce some of that constant perspiring.
Sportcoats in Moleskin, Tweed, and Corduroy
The heavier fall fabrics obviously stay in the closet during the searing summer months, but it's that first day where the highs stick to the 60s and one of these is gonna get broken out and dusted off. These are the kind of sportcoats you could actually use as outerwear on a brisk walk or hike. And yes, like every year, we'll have a round up for you as these things start arriving and becoming available for purchase. (Shown above is last year's JCF Moleskin Blazer, LE's Moon Mills unstructred tweed sportcoat, and GAP's blue cord blazer from last year.)
That first cold night where it's just you and your significant other with a beverage of choice in front of a fire
Hard to top that.
Wearing dark wash jeans w/out sweating your onions off
Yes, dark wash denim can be a bit of a crutch for some of us, but after a long hot summer of lightweight chinos and linen trousers and shorts, it's nice to get back into a pair of classic denim. (Pictured above is BR's Rapid movement denim in a straight fit.)
Oxford Cloth Button Down Shirts
Most of these are just too thick and weighty for the heat of summer. But for the other three seasons? They're a perfect smart-casual staple.
Hearty Soups, Stews, and Roasted Meats
Knowing your way around the kitchen falls into the same ballpark as knowing how to dress well. It's useful, as well as also seen as insanely attractive by some. Meanwhile, by this point in the year I've had enough chopped salads to cover the earth's surface nine times over. Looking forward to this, this, this, this, and this.
Fully lined? That's less than ideal in the heat. But it's no problem once it cools off. Time to break out the navy and charcoal suits once again.
Word from a few of you guys is that some brick and mortar stores have started to get some of this stuff in. Mostly basics like henleys and chinos. Standby for a look at this brand, as a whole, in the coming weeks.
The new Kingsman Movie (out 9/22)
Here's why SPECTRE just didn't work. It couldn't decide if it was camp, or if it was candy. It's really, really hard to do both. (Please, please 007 producers, go back to the Casino Royale feel.) Kingsman is candy to the point of cartoonish, but unlike, say, the Transformers franchise, it's still slicker than snot.
Currently available for pre-order, and the first wave looks awfully good. Boots, topcoats, sportcoats, and new suits. And since it's Suitsupply, it all ships and returns for free. It's always fun to see what sort of patterns and textures Suitsupply is gonna play around with once the weather cools down.
Long sleeve henleys
Bonus points if they're wool or a wool blend. Can't think of a casual garment that makes a guy (especially if you're in shape) look better than a long sleeve henley. Shown above is the made in the USA, wool blend (mostly poly though) henleys sold via Huckberry.
Seems like they always come out with something new and interesting once September and October rolls around. Pictured above is last year's fantastic first avenue boot in country grain leather. Debuted last year, and it looks like it was a one-off special design. Been kicking myself ever since they (apparently?) discontinued them for not picking up a pair. Keep an eye out for new designs in the weeks to come.
Dark Beers and Rich Whiskey
If you're a drinker and enjoy that kind of stuff. By this point, those of us who do imbibe have just about had it with gin and tonics and session-able IPAs. It's the stuff that you not only drink, but chew, that'll warm you from the inside out.
Women in Sweaters
If that's your thing.
Fisherman's Sweaters
Speaking of sweaters… Is it a little cheesy to throw on some favorite boots, jeans, a fisherman's sweater, pour a whiskey and crack a book in a comfortable chair on a windy autumn afternoon? You bet it's cheesy. But if that really is the case, then you may call me Mayor McCheese.
Black leather shoes and boots
Remember black leather shoes? Right. 100 degrees and black leather shoes don't usually go all that well together. But once the temps stop breaking 80, black leather shoes and boots get worked back into the rotation (and therefor, so do the watches we own on black leather straps). Pictured above are a pair of Allen Edmonds 5th Street boots.
Growing a beard/Letting your beard get long
One less thing to worry about, right? Keeps the ol' face warm too. Just make sure you keep it clean and neat.
Spier has a tendency to run out of just about everything as one season comes to a close, and right now their cupboards are awfully bare. Fingers crossed that a re-stock comes soon, and they include some new fall/winter appropriate fabrics for their half-canvas suits and sportcoats.
Gloves & Scarves
They say accessories are the last things you put on and the first thing people notice. Maybe. Maybe not. They can be kinda fun though.
"House Sweaters"
These are the types of thicker, chunky sweaters that are almost certainly a cardigan style (and thus easier to get on and off) and might have a shawl collar. Perfect for hanging at your place and enjoying your space either alone or with a companion. Not a ton of these are out yet (everything above is from last year), especially the thicker wool options, but keep an eye out for them to start rolling into stores/online in the coming month or so. Usually thicker cotton will debut first, then the wool stuff starts showing up closer to October.
Better Sleeping Weather
One of the quickest ways to go from looking decent to looking like crap, is to get terrible sleep. And when it's a thousand degrees outside, it can be tough (even if you're lucky enough to have air conditioning). Cool and dark. That's what most humans prefer to sleep in. And that's what autumn brings.
Women in riding/knee high boots
Again. If that's your thing. And if it is, then you know there's that amazing day of the year where it seems like every stylish woman on the planet got some email or a text that said "hey, today's the day to wear your riding boots ladies." And God bless em' for it.
We miss something? Got a specific tip/item that falls into one of these categories that you think we should be made aware of? As always, your style tips are welcome through email: joe@dappered.com.